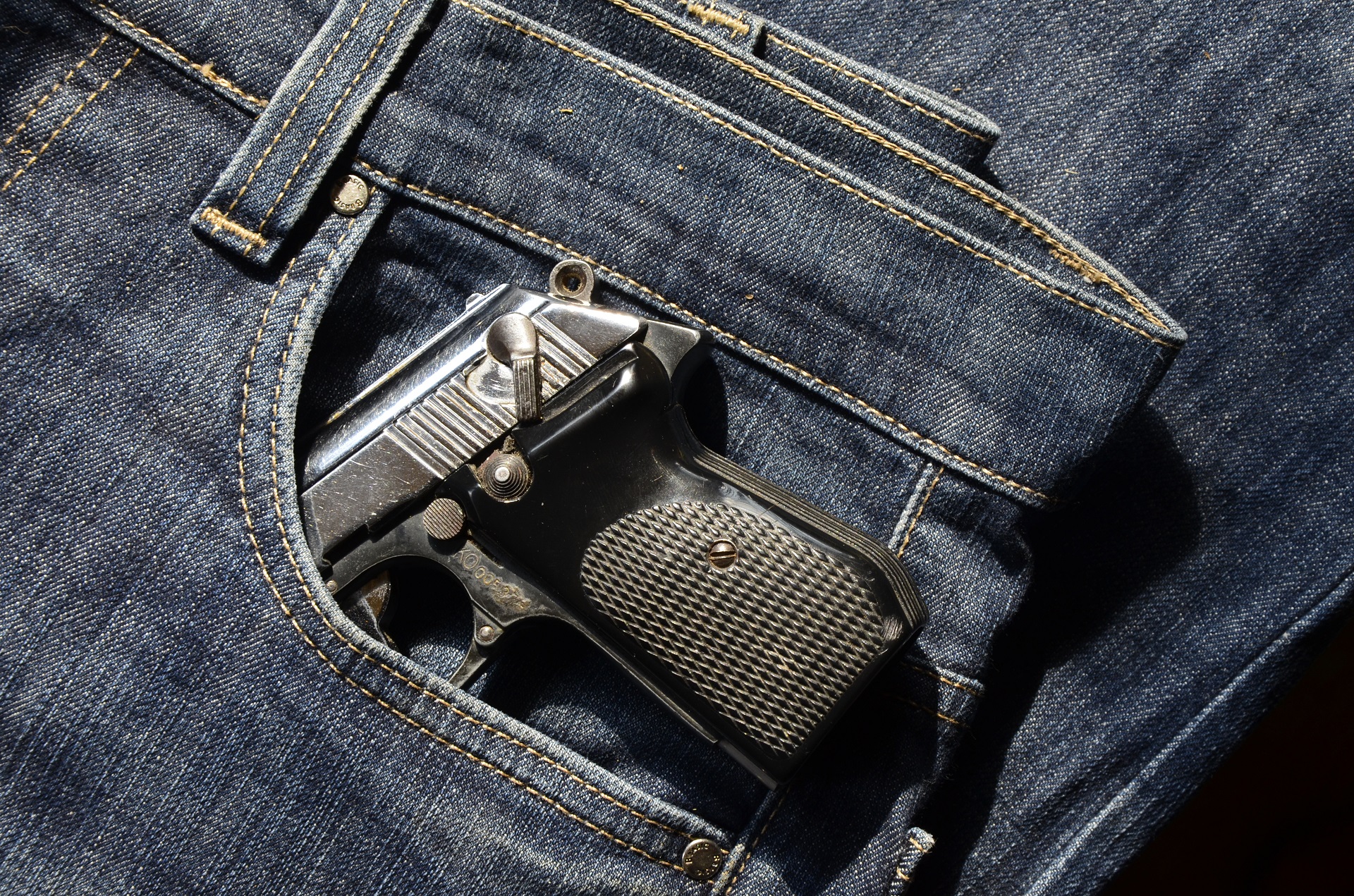 When California passed Proposition 47 in 2014, drug possession offenses formerly considered felonies were reclassified to misdemeanors, punishable by up to one year in county jail. Additionally, people serving sentences for felony drug possession charges became eligible for resentencing. However, there are circumstances in which possessing a controlled substance could still result in severe criminal penalties. Under California Health and Safety Code 11370.1, it's a crime to unlawfully possess a controlled substance while armed with a loaded firearm. Here's what you need to know if you've been charged with this offense in Los Angeles County.
What California Health and Safety Code 11370.1 Says
Under California Health and Safety Code 11370.1, "every person who unlawfully possesses any amount of a [controlled] substance…while armed with a loaded, operable firearm is guilty of a felony punishable by imprisonment in the state prison for two, three, or four years." A conviction for this offense renders you ineligible for diversion or deferred entry of judgment. The term "controlled substance" refers drugs such as cocaine, methamphetamine, heroin, PCP or an analog of any of these. The firearm must be operable and loaded—meaning that a shell or cartridge is in a position from which it can be fired—for a conviction to occur.
What Prosecutors Must Prove
For the prosecution to secure a conviction, they'll need to prove several things. First, they'll need to establish that you possessed a usable amount of a controlled substance, that you knew it was a controlled substance, and that you were aware of its presence. They will also need to demonstrate that you knowingly had a loaded, operable firearm available for immediate offensive or defensive use. If convicted, you could face a 2- to 4-year prison sentence, up to $10,000 in fines, and a lifetime ban on owning or possessing firearms, among other restrictions on your future and your freedom.
Contact an Experienced Los Angeles County Attorney Right Away
Facing any type of criminal charge can be stressful, especially if you're looking at a felony. As soon as possible, reach out to a trusted criminal defense lawyer to discuss your situation. Together, you and your attorney will determine the best course of action to protect your rights and your future.
If you're facing drug or firearm charges in Los Angeles County, call Wegman & Levin at (818) 980-4000 today to schedule a free consultation with a dedicated criminal defense lawyer.