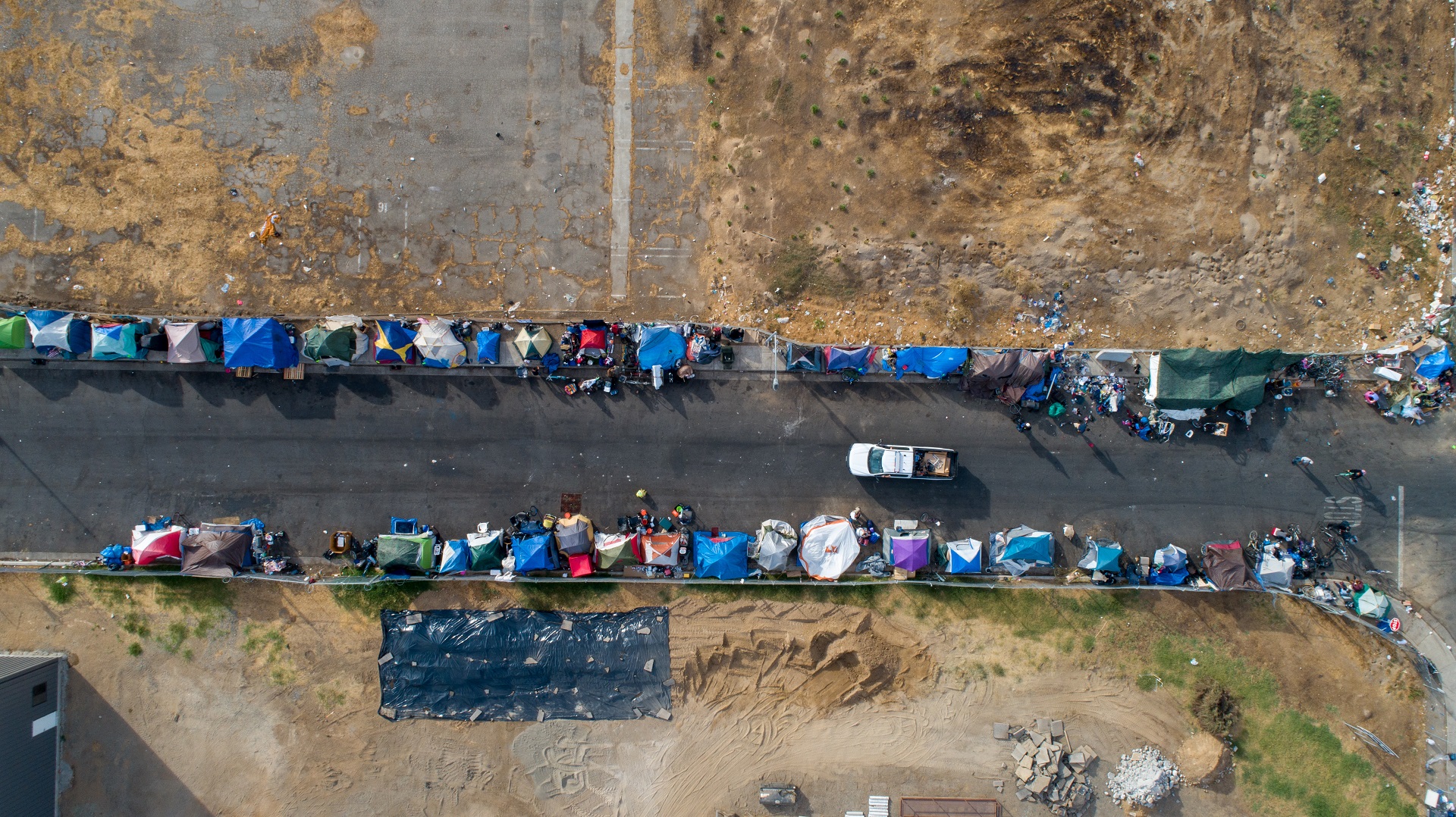 The Los Angeles Police Department (LAPD) is reporting that homeless encampments are often major sites of gang and drug-related activities. In particular, a camp in the Los Feliz neighborhood has come under scrutiny as a hub of criminal activity, even though many city officials continue to treat the site as a homeless camp. In the wake of pandemic restrictions, many individuals charged with non-violent offenses tend to walk free that same day, making it difficult for law enforcement officials to make any lasting impact.
Gang Activity in Los Feliz Homeless Camp
According to the LAPD, several La Mirada Locos gang members use the camp to sell and distribute drugs. In early May, LAPD Senior Lead Officer Leo Rey reported that the law enforcement has made "just in the last 30 days, arrests for guns, narcotics, and narcotics felony warrants." Some gang members allegedly sell drugs during the day within the camp and then leave to sleep elsewhere at night. Many LAPD officers find themselves unprepared for this unprecedented situation, especially when facing conflicting messages from the community and city officials.
Neighbors and Los Angeles Officials Weigh In
Nearby residents have voiced their concerns, with some expressing fears about their safety. Members of the community worry about interacting with gang members and try to keep their distance. As the encampment grew over the past year, the area experienced an increase in property crimes, theft, and other low-level criminal activity. However, many city officials continue to serve the encampment as they would any other houseless community—replacing broken tarps with newer tents and setting up portable restrooms. As a result, many individuals experiencing homelessness share space with gang members, making it challenging to improve conditions.
Consult a Los Angeles Attorney to Protect Your Rights
As tensions among law enforcement, city officials, and residents in Los Angeles County continue to grow, it's essential that you contact a skilled criminal defense lawyer as soon as you're arrested. Remember, the police still need a warrant to search a tent or encampment as they would any other residence. If you believe an arresting officer has subjected you to an illegal search and seizure or has violated your rights in some way, call your attorney right away. Together, you can work to determine the most strategic path to obtaining the best possible outcome.
If you or someone you know has been arrested in Los Angeles County, call Wegman & Levin right away at (818) 980-4000 to arrange a free consultation with a trusted criminal defense lawyer.