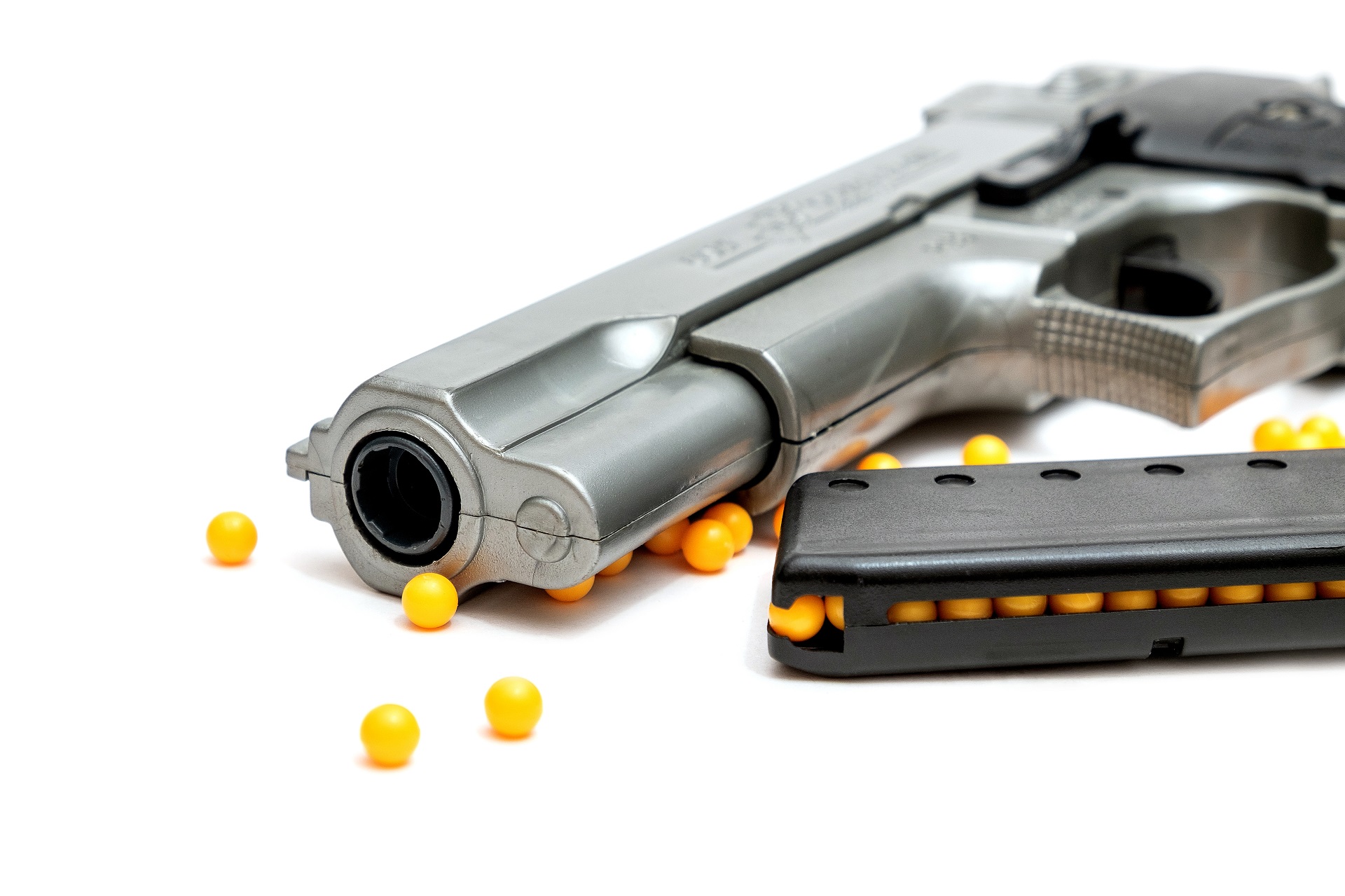 Many people assume that imitation firearms are harmless, as they do not pose a serious threat to public safety. However, California residents can face punishment if they display or exhibit an imitation firearm in a threatening or intimidating manner. It's important to explore the implications of the imitation firearms law so that you can avoid paying fines or facing misdemeanor charges.
Legal Definition of "Imitation Firearm" in California
California state law defines "imitation firearm" as "any BB device, toy gun, replica of a firearm, or other device that is so substantially similar in coloration and overall appearance to an existing firearm as to lead a reasonable person to perceive that device is a firearm." If a person openly displays an imitation firearm in a public place, they may face legal consequences. The legal definition of a public place reads, "any area open to the public…[including] streets, sidewalks, bridges, alleys, plazas, parks, driveways, front yards, parking lots, automobiles, whether moving or not, and buildings open to the general public."
Consequences of Violating the Imitation Firearm Law
If you openly display or exhibit an imitation firearm in public, you could be compelled to pay a fine of $100 for a first offense. A second offense could result in a $300 fine, while a third or subsequent violation could lead to a misdemeanor charge. Additionally, California penal code 417.4 states that if you draw or exhibit an imitation firearm with the intention of intimidating or threatening another person, you may be charged with a misdemeanor offense, punishable by 30 days or more in county jail. However, if you were exhibiting an imitation firearm in an act of self-defense, this could justify your actions and serve as an exemption.
Understanding Your Legal Options in Los Angeles County
California has some of the most complex and comprehensive gun laws in the country. It can be difficult to fully understand your legal rights, and many people find themselves in unexpected legal trouble because they were unaware of the implications of California gun laws. If you have been charged with a gun-related offense in southern California, you should contact a knowledgeable criminal defense attorney to discuss your options. Together, you can develop an effective legal strategy that aims to keep your future as bright as possible.
If you have been charged with a gun or firearm offense in Los Angeles County, reach out to Wegman & Levin today by calling (818) 980-4000 to arrange a free consultation with a trusted criminal defense lawyer.